Showbiz columnist, Lolit Solis retracted her gay story writeup and apologized to actors Sam Milby and Piolo Pascual.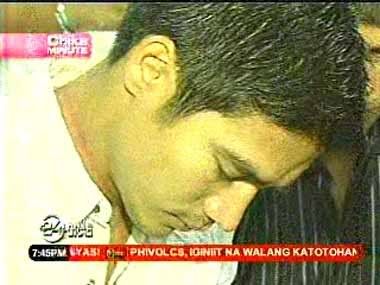 In the "Take It! Take It!" column of Lolit Solis, she said that she saw two actors, named Sam Milby and Piolo Pascual at Sofitel hotel at around 4:00 p.m. who are both sweet to each other.

This story was contradicted by friends and other witnesses of Sam and Piolo who were said to be in different locations that time.

Sam Milby, who was a guest at the showbiz talk show "The Buzz" reacted to this gossip and asked Lolit to retract what she had written or he will file a case against the columnist but Lolit replied that she wont retract and that what she had written was being used by the actors for publicity.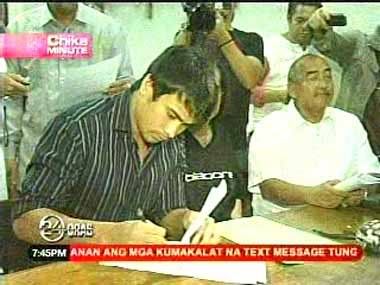 This prompted the two actors to file a P12-million libel suit against her and Pilipino Star Ngayon editor Veronica Samio.

After 6 months, Lolit changed her mind. She retracted her previous story in her column last October 15 of 2007 and apologized to the two actors.

"Sam, Piolo, I am sorry for the hurt and embarrassment I caused" said Solis.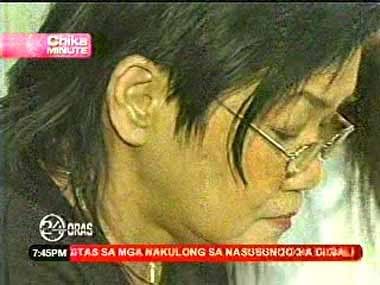 In her retraction letter which che affixed her signature, she also said that "There is no factual basis for my article, which came out on October 15, 2007. I am extremely sorry for dragging the names of Sam and Piolo."

Sam Milby and Piolo Pascual, on that same day and time, executed an affidavit of desistance to officially withdraw the libel case filed against the lady columnist.




In their affidavit they said, "We have both decided not to proceed with the prosecution of the criminal case for libel against Lolit Solis and Veronica Samio regardless of the merits of the said case."

"I'm very thankful that they agreed to drop the case. I'm grateful to them, especially to their manager Johnny Manahan. I admit that I am not completely sure that it was Sam and Piolo that I saw. I'm 61 years old. I might have been mistaken," Solis told the reporters.

According to Joji Alonso, Pascual and Milby's lawyer, "From the very beginning, the only thing that my clients wanted was for the truth to come out and that such an incident never took place. That's why we sent a demand letter in the first place." He stressed that the actors did not want to put Solis behind bars.

"The actors shook hands afterward with Solis who also signed an affidavit of undertaking which ordered her "to refrain and desist from discussing the matters involved in the case both in print and on television from here on.'"

article source : Toinks.Com

Here's the video from 24 ORAS of which I personally recorded and uploaded to YouTube (May 14, 2008)


Sphere: Related Content