John Travolta has a new image today, but first let's rewind to 'Saturday Night Fever' circa 1977.

Here are some snapshots I made from the movie 'Saturday Night Fever' , John Travolta as Tony Manero worries too much about his hairline becoming thinned.



'you think I'm losin' my hair ?'



'it looks awful thin right over here and here'

and now (May 2008), his hair has indeedy thinned out looking like the top of Bruce Willis !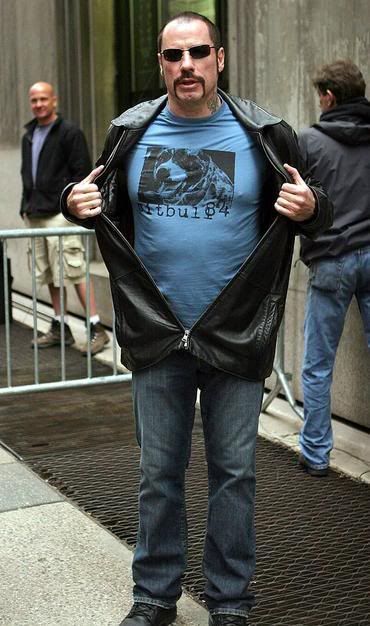 It was said that his new image and 'Bruce Willis' hairdo is part of Travolta's new movie called "The Taking of Pelham 123"

it's in Yahoo! today


Sphere: Related Content