#1 Kate Hudson
Kate Garry Hudson born April 19, 1979, she came to prominence in 2001 after receiving an Oscar nomination for her role in the drama Almost Famous, and has since established herself as a Hollywood lead actress, starring in several films, including How to Lose a Guy in 10 Days, The Skeleton Key, and You, Me, and Dupree. She got a Golden Globe Award for Best Supporting Actress for her film "Almost Famous"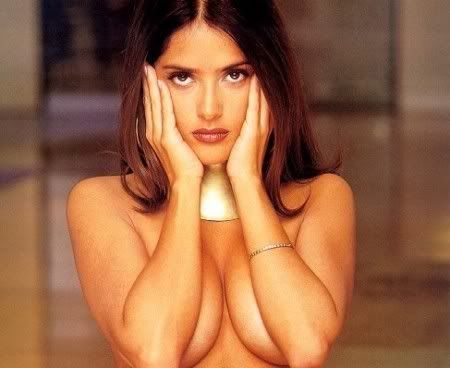 #2 Salma Hayek
Salma Hayek Jiménez (born September 2, 1966) is an award-winning Lebanese-Mexican actress, director, and television and film producer. Hayek has appeared in more than thirty films and performed as an actress outside of Hollywood in Mexico and Spain. Hayek's charitable work includes increasing awareness on violence against women and discrimination against immigrants.




#3 Mary J. Blige
Mary Jane Blige (born January 11, 1971) is an American R&B, soul, and hip hop soul singer-songwriter, occasional rapper, record producer, actress, and hip hop icon who has sold more than 40 million records and over 10 million singles worldwide. She is widely known as the "Queen of Hip Hop Soul", and has also received over 26 Grammy Award nominations for her work, winning eight, also awarded the World Music Legends Award for combining hip-hop and soul together like no one else during the early '90s. Early in her career, Blige's highly personal songs and gritty voice earned her comparisons to soul singers who preceded her, including Patti LaBelle and Aretha Franklin; however her artistic evolution and commercial success throughout the years have allowed her to exert her own influence over a new generation of artists including R&B/funk singer-songwriter Amerie and Grammy-nominated soul singer Keyshia Cole.




#4 Rumer Willis
Rumer Glenn Willis (born August 16, 1988 in Paducah, Kentucky) is an American actress. She is the daughter of actors Demi Moore and Bruce Willis. She has appeared in several of her parents' movies since early childhood. Rumer was born to actors Demi Moore and Bruce Willis in Paducah, Kentucky, where her father was filming the 1989 movie In Country. Her mother hired a cameraman to video tape her birth. She is most well-known for her role in mask, alongside Cher, scoring the role due to her crescent moon of a face.




#5 Sarah Silverman
Sarah Kate Silverman (born December 1, 1970) is an American comedian, writer, and actor. Although usually credited as Sarah Silverman, she is sometimes credited by her nickname Big S. Her satirical comedy addresses social taboos and controversial topics such as racism, sexism and religion. She often performs her act as a caricature of a Jewish-American princess, mocking bigotry and stereotypes of ethnic groups and religious denominations, by endorsing them ironically. Silverman was first noticed as a writer and occasional performer on Saturday Night Live. She now stars in and produces The Sarah Silverman Program, which debuted February 1, 2007, on Comedy Central.

See the rest of the list here...100 Most Beautiful People
Sphere: Related Content